Tasty & easy to make strawberry rhubarb bars, made up of a shortbread crust covered with a pistachio filling and juicy strawberries & rhubarb.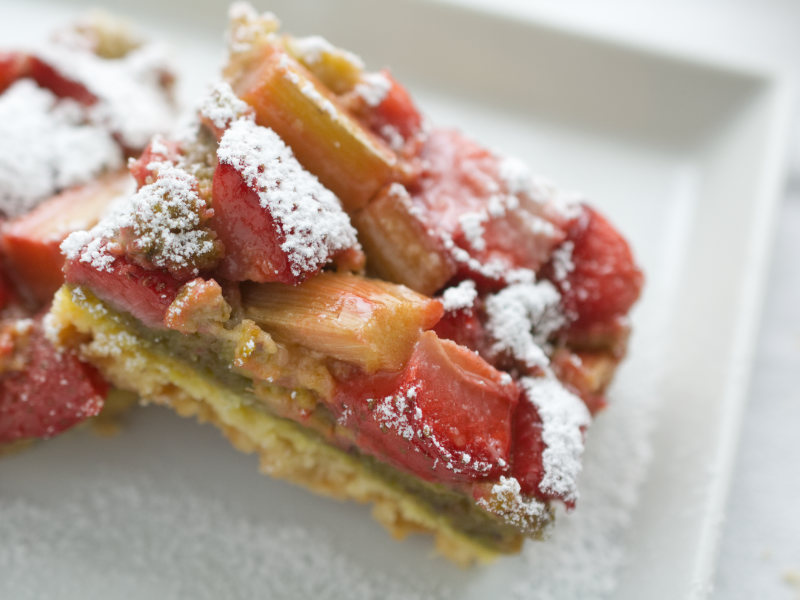 As you can probably tell from my postings, I love fruit tarts! They can however be a bit fussy to prepare and take some advance planning – for instance a tart crust will typically require some resting time and will need to be made in advance. Fruit bars are a nice alternative, as they are quicker to prep. I made my first fruit bar last summer using apricots and loved it!
Food processor = blitz and done!
Rhubarb is currently in season so I was drawn to these strawberry rhubarb bars on the Brick kitchen blog. There are 3 components to this recipe:
A shortbread crust
A pistachio topping
Fresh strawberry & rhubarb
Don't be afraid by the amount of components required for the recipe! It's a really easy and quick recipe to prepare. Your food processor is really your best friend here:
Shortbread crust: combine all the shortbread crust ingredients in the food processor, blitz-Done!
Pistachio topping: here 3 blitzes are required! Blitz (1) the pistachios and the other dry ingredients, add the butter, blitz (2), add the eggs & vanilla, blitz (3)-Done!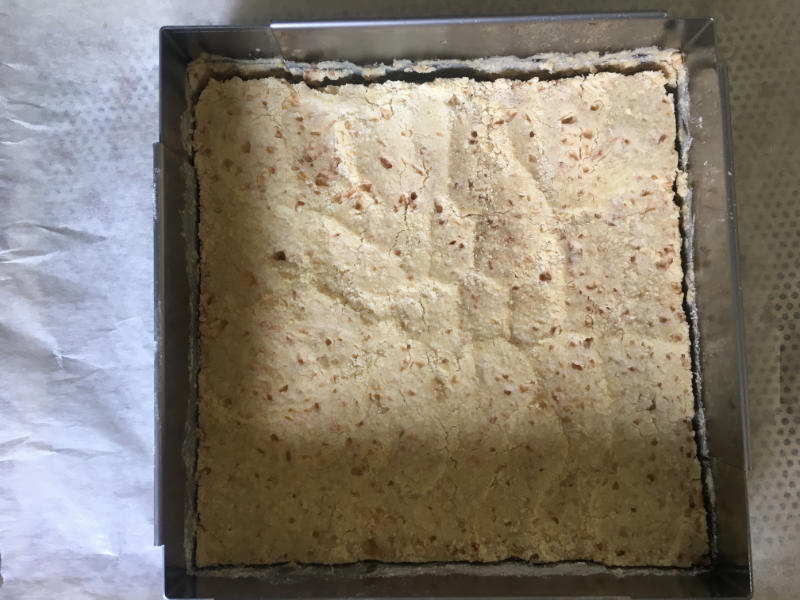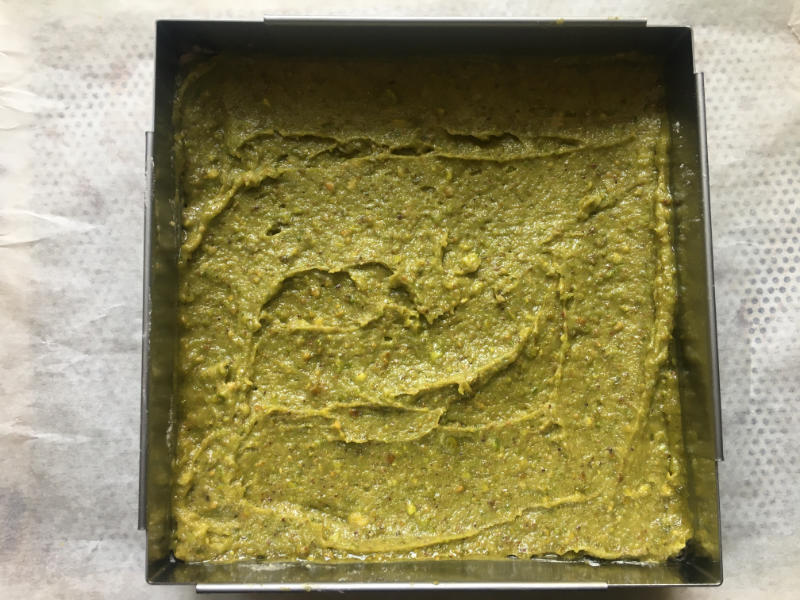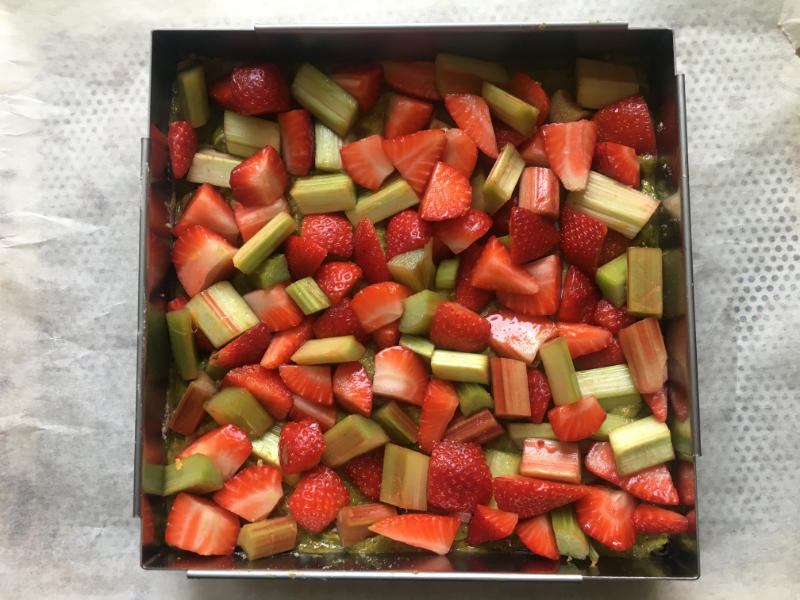 Then sprinkle the fruit and you're done!
Strawberry rhubarb bars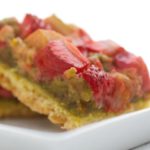 Easy to make strawberry rhubarb bars, made up of a shortbread crust covered with a pistachio filling and juicy strawberries & rhubarb.
For the crust:
220 g 1 cup flour
½ teaspoon salt
50 g ¼ cup sugar
115 g 1/2 cup unsalted butter, cold
For the pistachio topping:
110 g (3/4 cup) shelled unsalted pistachios
1½ tablespoons flour
a pinch of salt
75 g (6 tbsp) sugar
70 g (5 tbsp) butter
1 large egg
1 teaspoon vanilla
For the fruit topping:
200 g rhubarb (peeled and chopped)
300 g strawberries (hulled and chopped)
the zest of 1/2 lemon
1 tbsp of lemon juice
1 tbsp granulated sugar
Icing sugar to dust
Prepare the crust:
Preheat oven to 180°C. Butter and flour a 20cm square baking tin.

In a food processor, combine the flour, salt and sugar. Cut the butter into cubes and add to the flour mix and process for about 1 min, until it forms large clumps.

Pour the dough into the baking square and press down firmly until the base is even.

Bake for 15 minutes or until very pale golden.
Prepare the fruit mix:
Hull the strawberry and chop them into quarters. Place in a bowl.
Peel and cut the rhubarb into 1 cm pieces. Add to the strawberry.
Add 1 tbsp sugar, 1 tbsp lemon juice and 1/2 lemon zest, toss, cover and set aside.
Prepare the pistachio topping:
Grind the pistachios, flour, salt, and sugar into a powder in your food processor. Add the butter and process until no longer visible. Add the egg and vanilla, blending until it forms a smooth paste.
Spread the filling evenly over the cooked shortbread base.
Bake:
Evenly spread the fruit mix (without the juices) over the pistachio paste.
Bake the slice for 50 minutes, or until golden and a skewer inserted into the pistachio comes out clean. Leave in pan to cool.
Dust with icing sugar to decorate and cut into squares.
Keep left over slice in the fridge in an airtight container.