The classic Italian tiramisu: a light and airy mascarpone cream layered with coffee and booze-soaked ladyfingers. Delicious!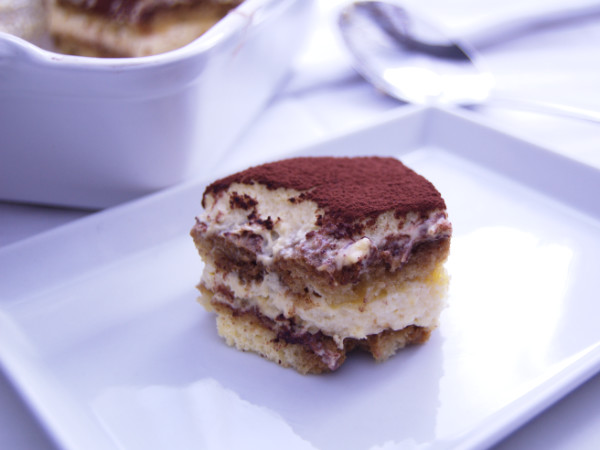 I invited my friend Anna to my place to learn how to make her Italian nonna's recipe. I've had her tiramisu countless times, and I can't get enough of her boozy and creamy version.
We spent the afternoon cooking together, with Anna free-styling and me writing everything down. The result was delicious, as usual. I think you'll enjoy it too.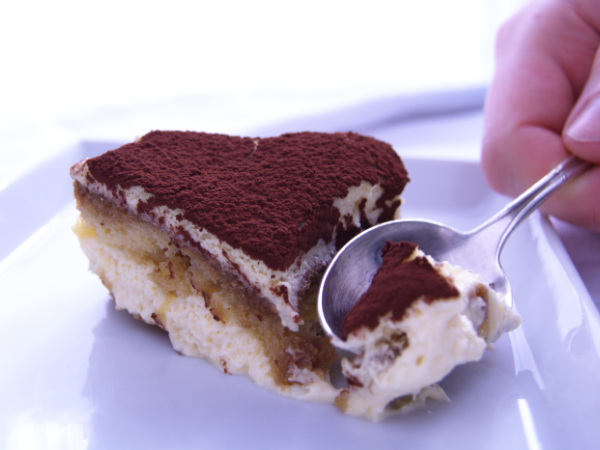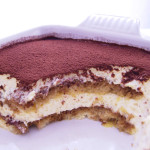 Anna's nonna's authentic tiramisu
Ingredients
500

g

mascarpone

17.8 oz or 2.5 cups, room temperature

5

tbsp

sugar

5

eggs

175

ml

3/4 cups espresso

2.5

tbsp

grappa or amaretto

250

g

2 large packages ladyfingers (savoiardi)

Cocoa powder for dusting
Instructions
Start by preparing the espresso and set aside to cool.

Separate your eggs, putting the whites into one bowl and the yolks into another. Whisk the egg yolks with the sugar using an electric mixer (if you have one) until the yolks are pale and thick.

Whisk the egg whites until firm, then add in the mascarpone and fold in gently using a spatula or large spoon, being careful to knock as little air out as possible.

Once the mix is smooth, add in the egg yolks and gently fold them in.

Stir the booze into the coffee. Place a layer of ladyfingers into a shallow dish and using a spoon drizzle the coffee over the ladyfingers.

Spoon a third of the mascarpone mixture on top, then repeat the layers, finishing with a layer of the mascarpone mixture and cocoa.

Leave to set in the fridge for at least 12h.