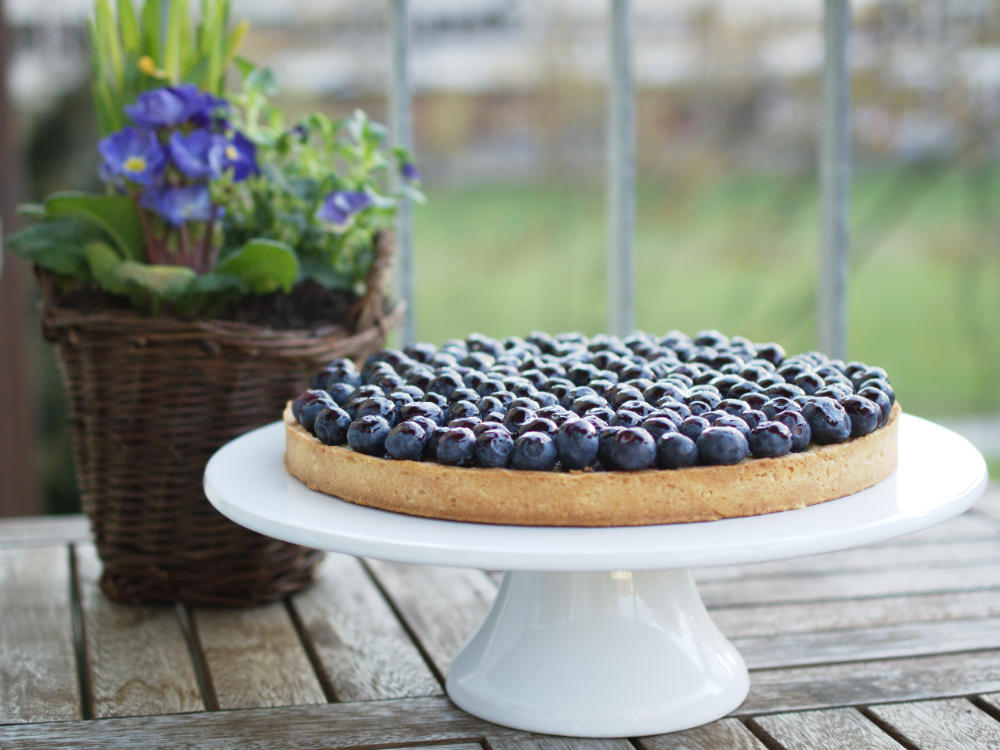 I love blueberry tart and just couldn't decide which one to pick for the blog! Since I just had a couple of days off, I took the opportunity to try different recipes so as to be able to pick the best!
The verdict was unanimous: Christophe Adam's blueberry tart was hands down the best! I just narrowly managed to save the last slice.
What makes this pie special for me is the use of both fresh and cooked blueberries. This also gives the pie added texture and juiciness!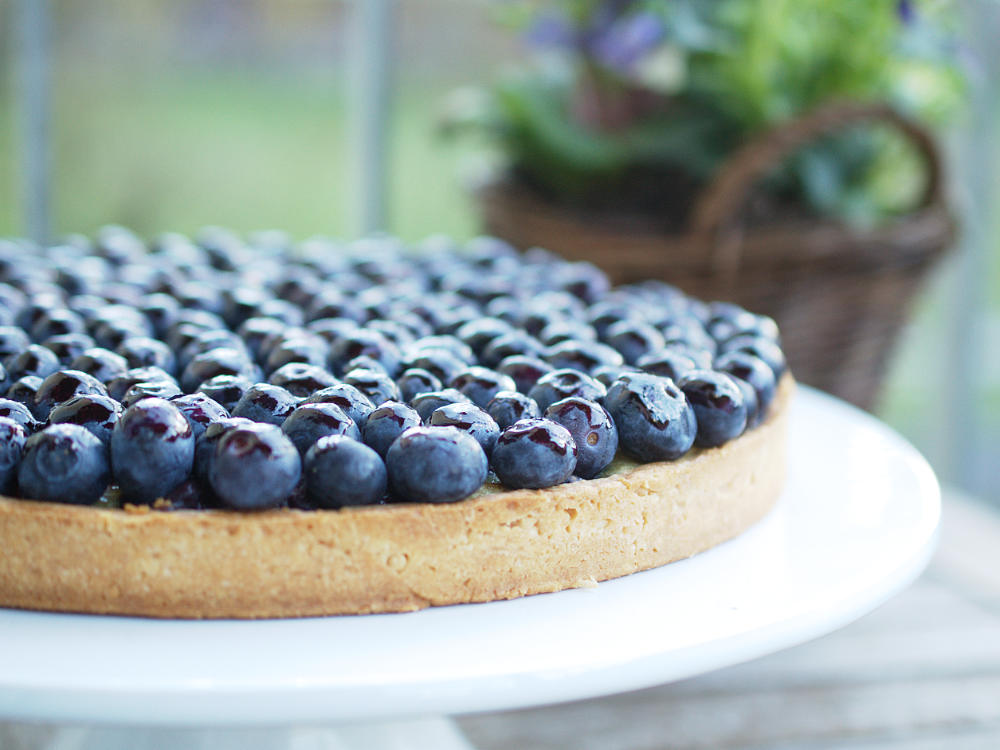 Source: un déjeuner au soleil blog

Blueberry tart
Ingredients
400 g (14oz) sweet shortcrust pastry
100 g (1 cup) fresh blueberries
50 g (1 cup) crushed store-bough or homemade speculoos
50 g (1/4) sugar
1 egg (approximately 50 g)
50 g (1/4 cups) cream
For the garnish:
350 g (2½ cups) fresh blueberries
60 g (1/4 cup) blueberry jam
Instructions
Preheat the oven at 170°C.
Roll out the sweet shortcrust pastry to 3-4mm thickness on a floured surface. Line a pie tine, prick the base all over with a fork and chill for 20 minutes.
Blind bake the crust: line the inside of the pie crust with baking paper and baking beans, then bake for 15 minutes until the pastry edges are slightly coloured. Remove the paper and beans, then bake for 5-6 minutes until the base has also slightly darkened. Set aside.
Prepare the filling: mix the egg with the sugar and cream. Place the speculoos cookies in a blender and blitz until they have a breadcrumbs texture and scatter them on the base of the pie. Place the blueberries on the speculoos and pour the egg mix over the top.
Bake for 10-15min or until the egg mix has set. Leave to cool.
Place the remaining blueberries on the top of the pie and press them slightly into the custard.
Heat the blueberry jam and glaze the pie.