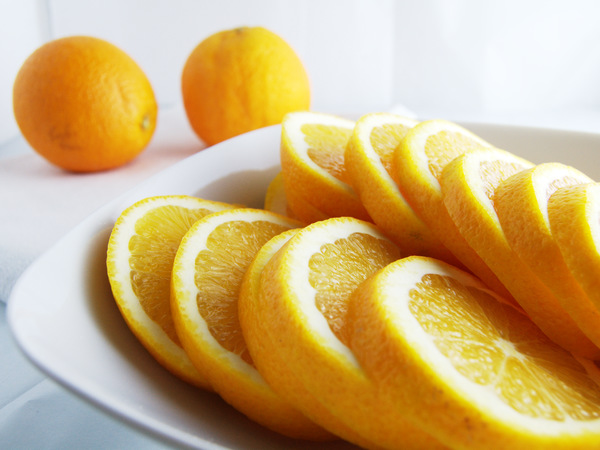 Here is my first attempt at candied oranges… or rather, my second. I burnt my oranges on my first try. Make sure you cook yours on a very low heat or you'll end up like me with a caramel and burnt oranges!
Candied oranges are quite common around the holidays. Because of their expense, I'd always assumed they were difficult to make. But, they are actually super easy to make yourself if you have a few hours (most of which is waiting)! They take about 2 hours to cook and a further 24 hours to dry, so you should prepare them at least a day before you want to serve them.
I decorated my honey spice bread with these, but they are also good dipped in melted chocolate. If you've never had candied oranges before, they taste a bit like orange marmelade. Buy organic oranges if you can as you eat the whole orange, rind and all. I hope you enjoy this recipe!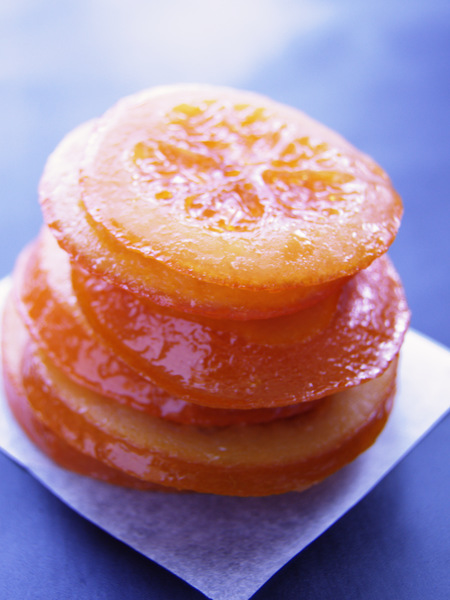 Candied orange slices
Prep time:
Cook time:
Total time:
Ingredients
2 organic oranges
500 g (2 cups) sugar
500 g (2.5 cups) water
Instructions
Wash the oranges well (even if they are organic) and cut them into 3-4 mm (1/8 inch) thick slices.
Bring the water and sugar to the boil and let cook until the sugar is completely dissolved. Then add the oranges.
Turn the heat down and let simmer for 15 min. Remove oranges from the heat and let them cool in the pan/syrup.
Repeat the heating and cooling steps a further 4-5 times, until the oranges are candied and slightly translucent.
Remove the oranges from the pan and transfer them to a cooling rack to dry. Place a sheet of wax paper or a plate under the rack to collect the dripping syrup and let the orange slices dry off for 24h.
Store in an airtight container.